Welcome to Visit Salt Lake.org our official online edition!



Whether you're in the planning stages of your Salt Lake Getaway or you're already here visiting, our free travel planners provide the planning tools to help make your Salt Lake Visit an unforgettable experience. It's Time To Plan Your Visit, Enjoy Salt Lake.



We're here to help you plan that perfect Salt Lake getaway. Our Trip Planner and Vacation Guide to Salt Lake City is a published travel planner which contains information on Salt Lake attractions, things to do, things to see, kids activities, Salt Lake's best dining options, our nightlife, shopping, and so much more! Our Trax light rail info is included because it is such a helpful part of our transportation options. Plus, the trip planner even has free discount coupons for you to use and save while you're visiting.


Our trip planner now includes info on Park City and skiing & snowboarding in Utah. This online version is massive compared to ordinary printed guides. There is just so much you can add to a printed guide before it gets too big to carry. This online version is a daily work in progress. It is constantly being worked on and added to. So, if you're coming to Salt Lake for a vacation, a meeting or convention, or for any other purpose, our vacation guide can assist you with your travel planning, help you book the best hotel room, and save you money until you get here. Once you're in Salt Lake, our mobile visitor guide will help you even further.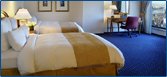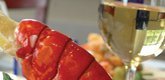 An overview of Salt Lake City...

Salt Lake is a city of unexpected surprises and brims with history, art, culture, entertainment and recreation - all in a beautiful location at the foot of Utah's Wasatch Mountains. Salt Lake combines the amenities of a large metro area with the opportunity to take advantage of year round outdoor recreation within minutes in every direction. An attractive, safe, and growing city, Salt Lake offers unequaled views, a thriving economy, exciting nightlife, remarkable history, the warm hospitality of a small western town, and *The Greatest Snow on Earth, TM*. Salt Lake is an incredible destination for patrons of the performing arts with: Ballet West, Utah Opera Company, Ririe-Woodbury Dance Company, Repertory Dance Theatre, The Tabernacle Choir at Temple Square, The Utah Symphony. Numerous theater groups and over twenty art galleries are within minutes of Salt Lake's downtown hotels.


Salt Lake City, Utah, owes much to its Mormon pioneer heritage. Its religious roots can be found everywhere, from the spires of the granite temple at the center of downtown to the statues and monuments dedicated to the city's founding fathers. But Salt Lake City is far more than a city of history. With a highly educated, multilingual population, this small city attracts high-tech companies, entrepreneurial start-ups, and world-class athletes and Olympian hopefuls. Salt Lake City is clean and beautiful, a jewel set against a backdrop of majestic mountains and endless sky, with wide streets and friendly residents. Visitors from around the world went to Salt Lake City for the 2002 Winter Olympics, and from all accounts, they loved what they saw.


Since hosting the 2002 Olympic Games, Salt Lake has shined and continues to showcase the city's profile as a destination to visit. When winter hits, the snow falls on the slopes of our four world-class ski resorts, which are Alta, Brighton, Snowbird, and Solitude. Up in Park City, two additional world-class ski resorts and the Utah Olympic Park are less than a 25 minute drive from downtown Salt Lake. With the influx of relocatees, and owners of second homes, Park City has transformed itself into a vibrant year-round city. During spring, summer and fall, our canyons are filled with hikers, rock climbers, mountain bikers and outdoor enthusiasts.



Join Us In Salt Lake City To Play.....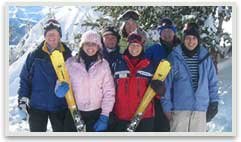 Or Just Relax With A Great Nights Sleep... Salt Lake City Hotels


Hotels Downtown Salt Lake City


Downtown Salt Lake City...

Attractions and Sites To See When Visiting Museums; Utah Museum of Fine Arts; Utah Museum of Natural History; the Museum of Church History and Art. Visit Temple Square; the Beehive House; This Is the Place Heritage Park; Kennecott's Bingham Canyon Copper Mine; Utah Olympic Park; a Sunday morning performance by The Tabernacle Choir at Temple Square. Salt Lake strongly backs the presence and priorities of the Church of Jesus Christ of Latter-day Saints, The Mormons.

The Best Salt Lake Restaurants: The rack of lamb at Log Haven; broiled trout at Franck's; the prime rib at Spencer's; the broiled lamb medallions - and the view - at The Roof; lastly the mole negro at the Red Iguana, All Exceptional!

Late Night: Salt Lake's bars and nightclubs come alive when the sun sets in Utah. Lasting into the wee hours of the morning, Salt Lake nightlife encompasses everything from sports bars to cowboy bars, dance floors, piano bars and even karaoke bars. From the downtown area of Salt Lake to the outskirts, come join us for a pint and meet our locals. Please avoid a DUI, obey our strict no drinking and driving laws. Here are some suggestions: live Jazz on the weekends at The Bayou; drinks and dancing at tons of downtown nightspots; or dueling pianos at The Tavernacle.





Kids Activities When Visiting: Especially for Kids; Hogle Zoo; Discovery Gateway; activities at Wheeler Historic Farm; Liberty Park and its summer water playground; a ski lesson at Park City Mountain Resort with some of the world's best instructors; the City Library.



Geography...

This north-central Utah community and its suburbs sprawl across the Salt Lake Valley. It's bordered by the Great Salt Lake on the northwest, the Oquirrh Mountains on the west and the Wasatch Mountains on the east. The towering mountains provide an imposing backdrop for Utah's largest metropolitan area.


History...

Salt Lake City's origins can be traced to the other side of the nation - the eastern U.S. From its official organization in New York state in 1830, the Church of Jesus Christ of Latter-day Saints (often referred to as the Mormons) faced opposition, much of it violent. Led by Joseph Smith, the Mormons were forced to relocate several times - to Ohio, then Missouri, then Illinois. In each state they were eventually driven from the communities they founded. In 1846, following Smith's murder at the hands of a mob, the majority of Mormons traveled by handcart and covered wagon to unsettled areas in the western U.S., hoping to finally escape persecution.

The Salt Lake City International Airport is just minutes west of downtown city center. Thirteen blocks west of Temple Square lies the Utah State Fair Grounds, and the Utah state capitol building stands slightly to the north. South of Temple Square is the city's central business district with many fabulous hotels. The main campus of the University of Utah is just fifteen blocks east of city center.


Did You Know?

The Great Salt Lake is roughly 75 miles long and almost 35 miles wide, and covers more than a million acres. It is almost 2,100 square miles, with an average depth of 13 feet. But the deepest point is only 34 feet.

The name "Utah" comes from the Native American "Ute" tribe and means people of the mountains.

Utah covers 84,900 square miles of land and is the 11th largest state in the United States.

Utah was acquired by the United States in 1848 in the treaty ending the Mexican War.

The town of Beaver in Southern Utah is the birthplace of two very famous individuals of the past, Philo T. Farnsworth, the inventor of television and Butch Cassidy, the notorious western outlaw.

The Mormon Temple in Salt Lake City took 40 years to complete. The Mormon Temples in St. George, Manti and Logan, Utah were completed before the Salt Lake Temple.

Utah is the site of our nations first department store. ZCMI as it was called was established in the late 1800's.

On May 10, 1869 the Union and Central Pacific Railroads joined their rails at Promontory Summit which is now Brigham City in Northern Utah. Golden Spike National Historic Site commemorates this incredible accomplishment of this nation's first transcontinental railroad.

On average, Utah mountain peaks are the tallest in the country. The average elevation of the tallest peaks in each of Utah's counties is 11,222 ft., which is higher than the same average in any other state.

Because of Utah's inland location, the snow is usually dry. Earning its reputation for having the "Greatest Snow on Earth" for skiing. There are 13 alpine ski resorts that operate in Utah. And four within 25 minutes of the Salt Lake valley.




Our Visit Salt Lake Menu


Attractions, Sites & Things To Do

Kids Activities

Sightseeing Tours

Salt Lake Shopping

Shopping Malls

Golf Courses - Salt Lake's Best

Outdoors & Recreation, Camping, Fishing, Hiking, Boating, etc.

Great Salt Lake State Park - Official Site

Great Salt Lake Marina - Official Site

Salt Lake City's Best Restaurants

Utah's Liquor Laws

Salt Lake City Bars, Nightlife, Sportsbars & Karaoke

Downtown Salt Lake City Bars & Pubs

Downtown Salt Lake City's Best Restaurants

Airport Info for Salt Lake City

Car Rentals

Salt Lake Transportation, Airport Limos, Taxis, Shuttles

Salt Lake Deals, Discounts

Moving To Salt Lake City

Salt Lake City Area Maps

Utah Pride Center's Official Site









Salt Lake City Lodging


Hotels in Salt Lake City

Lodging near the Family History Library

Hotels Downtown Salt Lake

Hotels south end of the Salt Lake Valley

Extended Stay Hotels, Weekly Rates

Request Free Lodging Brochures








Salt Lake In The Winter


Utah's Ski Resorts

Discounted Ski Utah Lift Tickets

Renting Skis & Snowboards

Buying Gear - Skis, Boards, Goggles & Clothing

Ski Lodging in Salt Lake City

Ski Salt Lake's Official Site

Utah Skiing's Official Site








Park City Travel and Tourism


Park City Lodging Rentals - Condos, Homes

Hotels in Park City Utah

Park City Info Official Site








More Salt Lake Info


Official Salt Lake City Government Website

Gereral Info About Salt Lake City

Salt Lake's Dining Guide

Photos





Feel Free To Email Us


Welcome to our Visit Salt Lake.org Travel Planner for 2022

Providing the planning tools to help make your Salt Lake visit a seamless and unforgettable experience. Up-to-date information for ideas and insider finds, plus travel tips that will help you experience everything Salt Lake has to offer. We believe you'll enjoy Salt Lake and we hope you come back often.



Views




Salt Lake Visitor Services, Publisher of the Visit Salt Lake.org Travel Planner
Salt Lake City, Utah 84106

© Copyright 1998 - 2022. All Rights Reserved.